It is high time to rekindle the stars, Delphine Gigoux-Martin, 2016
The Fondation de France and the CAIRN Art Centre present It is high time to rekindle the stars project by the artist Delphine Gigoux-Martin in the garden of Ségriès Monastery, in the Moustiers-Sainte-Marie area.
For this public commission, the French artist was joined by the potter and ceramic artist Jérôme Galvin in order to restore the forgotten fountain. In the pool, on limestone concretions, a marine bottom can be discerned. Porcelain and faïence ware in the form of shellfish, sponges, corals and starfish enliven the fountain with dense, rich colours and forms. Water from the spring pours out of starfish, like a shooting star.
In a response to the thousand tales and stories that inspire the town of Moustiers, like the golden star that seems to protect the valley, and with the omnipresent of water in the region, of the same green colour as the lake of Saint Croix and the Verdon river, this project aims to bring life back to this source of life, which remained hidden for years.
More information on Delphine Gigoux-Martin work's > here <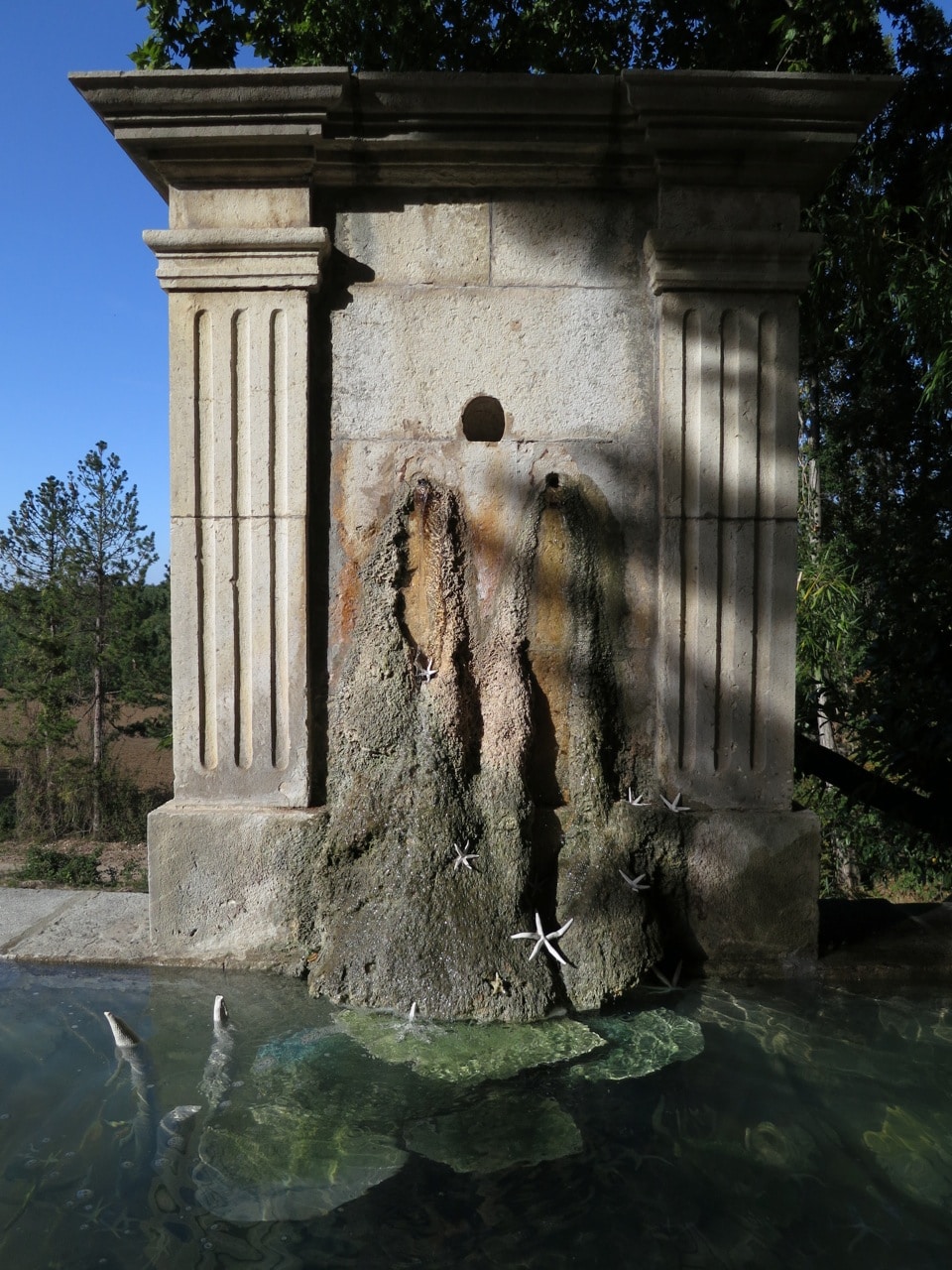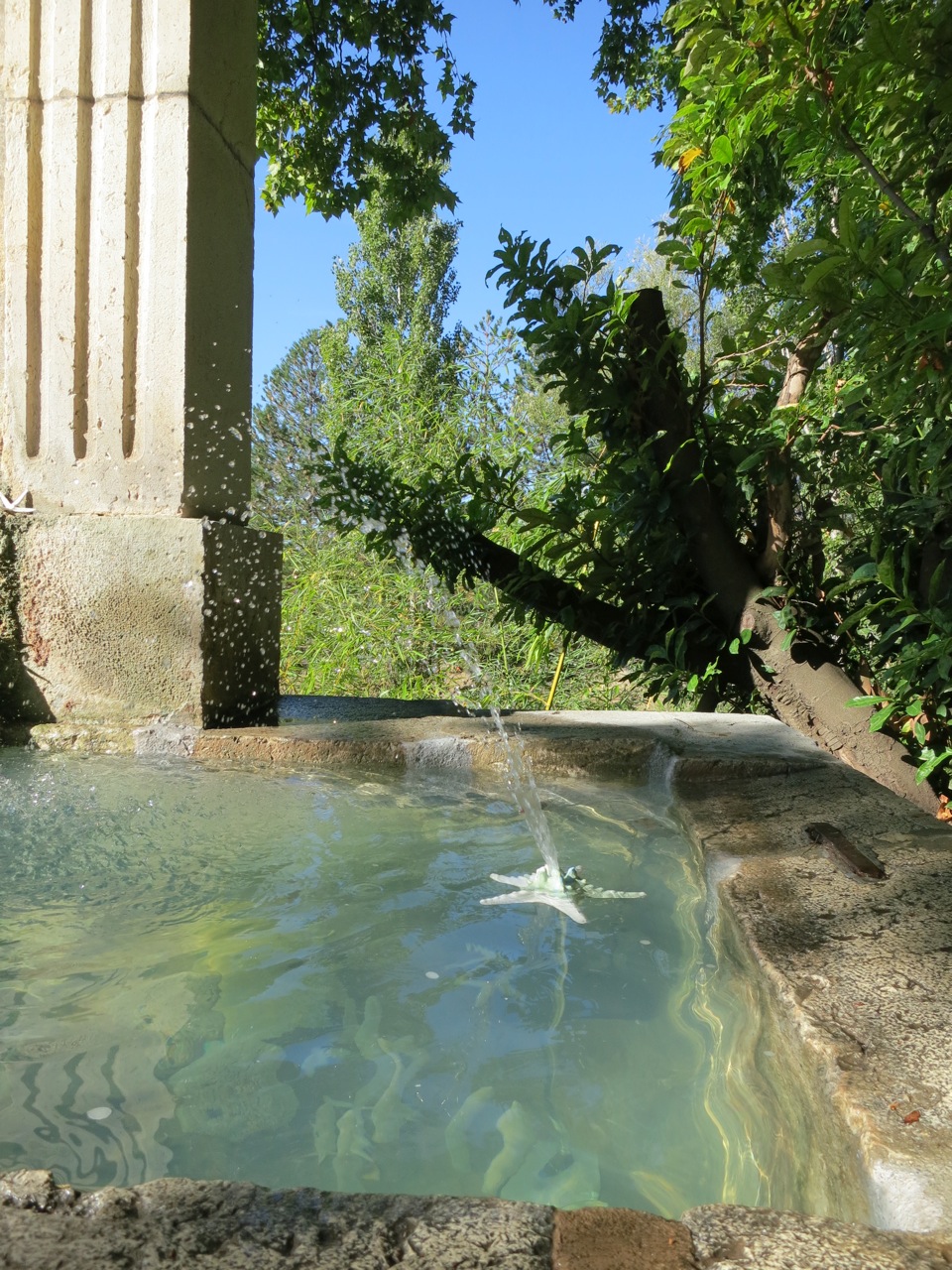 © It is high time to rekindle the stars, Delphine Gigoux-Martin, 2016