L'étoile de Saint-Vincent [Saint Vincent jewellery]
A form of goldsmithing and silversmithing specific to Digne, unique in the world, based on a star-shaped fossil known as a pentacrine. In order to preserve this rich local heritage, the Musée Gassendi is reviving the tradition of museum copies by allowing its visitors to own one of these rare pieces of jewellery, an authentic copy certified by the museum and made by a jewellery craftsman of the area, Norbert Mille.
The jewellery is on sale in the Musée Gassendi's shop throughout the whole year.
The Musée Gassendi proposes three designs of silver jewellery with an authentic pentacrine. Musée Gassendi (M.G) is engraved on the back of each piece of jewellery. Here are the ranges and prices of the items: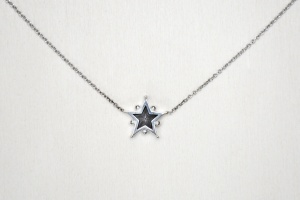 Necklace (sold out)
100,00 €
Ref. 358 NB2C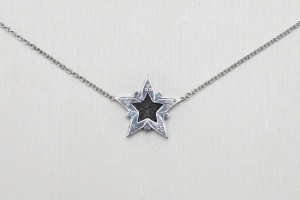 Necklace
130,00 €
Ref. 329 N°5C
Large pendant ( sold out)
150,00 €
Ref. 330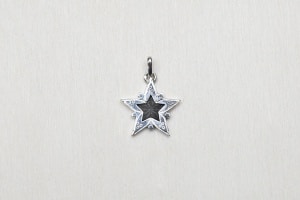 Small pendant
100,00 €
Ref. 323 N°5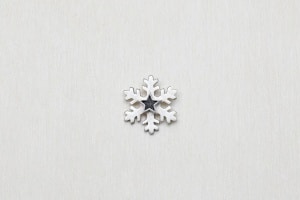 Flake pendant
100,00 €
Ref. 379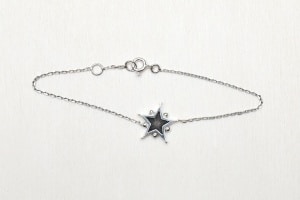 Bracelet
90,00 €
Ref. 361 NBC2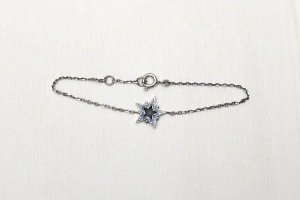 Bracelet
100,00 €
Ref. 362 5BC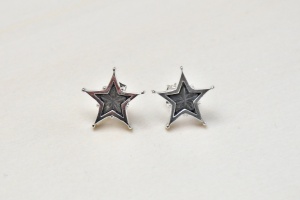 Pinned earrings
120,00 €
Ref. 356 NBB3C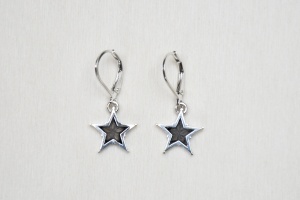 Clasped earrings
130,00 €
Ref. 355 NBB3D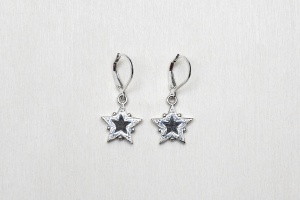 Clasped earrings
150,00 €
Ref. 359 N5BPD
For the first time, the temporary collection "L'étoile de Saint-Vincent, le bijou traditionnel de Digne", from 13 June to 1 November 2015, brought together 500 items, honouring the craftwork and the history of this specific jewellery that demonstrates the talent of Digne's jewellers. The preparation of the exhibition required major research work, not only for collecting the rare items of goldsmithing and silversmithing, but also for highlighting their production techniques, their uses, their historical context, and the associated legends and beliefs. Not forgetting the geological and biological approaches that identified the origin of the pentacrine more precisely. The results of this research are presented in the book À l'étoile des Alpes which includes archives, period postcards and photographs, and the inventory of the designs of jewellery presented in the exhibition.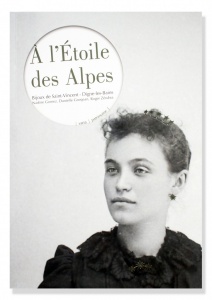 À l'étoile des Alpes: Bijoux de Saint-Vincent [Saint Vincent jewellery] – Digne-les-Bains
Nadine Gomez (Author of text); Danielle Grosjean (Cartographer); Roger Zérubia (Author of text)
20,00 €
2015
Publisher: Fage éditions
More information on the work